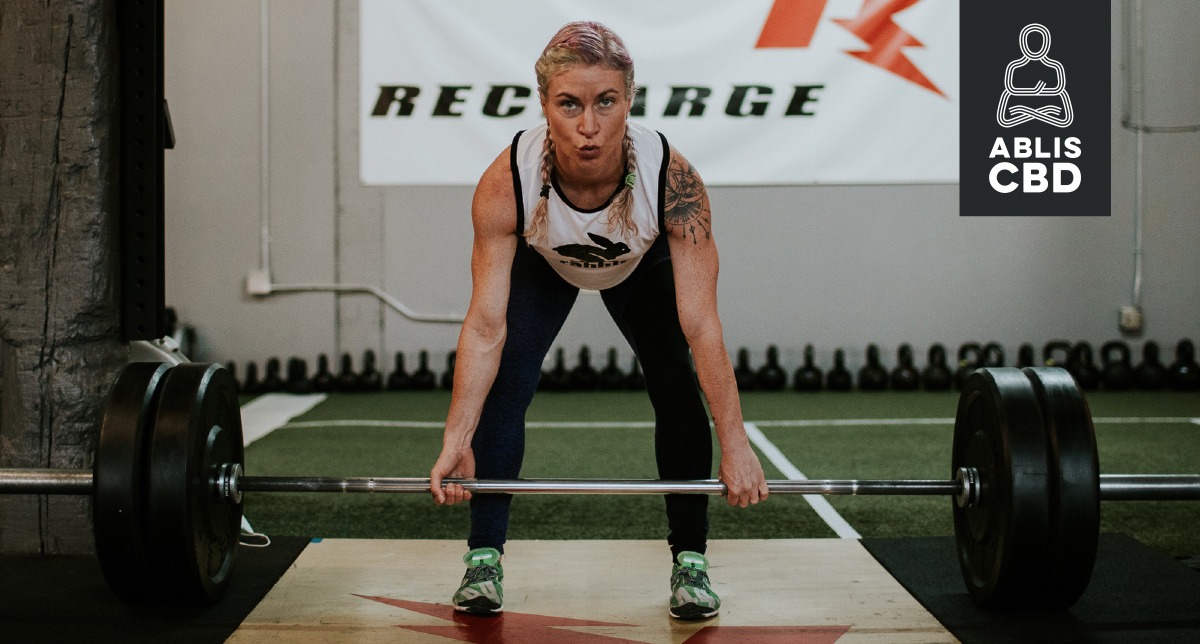 Meet Pro Athlete and Record-Breaking Runner Renee Metivier
I've been running for a long time, but I originally started out in soccer and gymnastics. Through a series of injuries, I found running in high school, and it captured me from the beginning.
I ended up winning state my senior year of high school and getting a full-ride scholarship to Georgia Tech. But there, I experienced my first running-related injury.
After my first surgery, I transferred to the University of Colorado at Boulder, built myself back up, and ended up winning 11-time NCAA D1 All-American, 2005 NCAA Indoor 3000m National Champion, 2-Time NCAA XC Runner-up, 2001 and 2004.
Then, I signed on to go pro and have been pro ever since.
I've had a lot happen, and as a result, have learned a lot throughout my career. Just because you're a great athlete, doesn't mean you have a complete understanding of the body and how to prevent injuries.
You could be a genetic freak and still get it wrong sometimes.
The sad truth is that a lot of injuries are preventable. Accidents happen, but it's how we react to them that matters. That's why I immersed myself in physical therapy, rehab, and strength training.
All the little things that you take for granted when you're young, like how quickly your body could bounce back from a tough workout, start to add up.
Sometimes, I look back and wish I knew what I know now, but if that had been the case, I wouldn't be here now.
The Injury That Landed Me in The Olympic Training Center
I had a big, near-career-ending injury in 2011 that required surgery on my Achilles.
That led to me recovering at the Olympic Training Center in Colorado Springs for six months and working with the best physiologists, doctors, coaches, trainers, and PTs in the business.
During that recovery, I learned that it's not just about working harder — it's about working smarter.
I hadn't been making recovery a part of my training when in reality, it should have been my priority. I wanted more than anything to share that knowledge with other athletes that maybe didn't have access to the resources.
Since then, I've come back from numerous setbacks even better because I've truly rebuilt.
I gained so much knowledge from my time at the Olympic Training Center, and I was dumbfounded at how little was widely known about their rehab and recovery methods.
I had another surgery in 2012 on my left shin and entire calf. Then, I broke my leg in 2016.
After two more leg surgeries, rehabbing, and a total leg reconstruction (my ankle, lower leg, and fibula), I had done my fair share of damage to my body.
They were pretty intense injuries, and I think most people didn't expect me to ever bounce back from them fully, but I have continued to prove them wrong with the knowledge I gained at the OTC.
After a serious physical setback, I think a lot of people start to believe that they're done running or doing whatever is it they love. But, at the end of the day, it's about not giving up.
Personally, I think we owe it to ourselves to try absolutely every avenue to keep doing the things we love.
Related: How To Relieve Sore Muscles: Advice from a Pro Athlete
Records and Titles
I've set some records and won a few titles including:
2010 World XC bronze medalists 5-time USA National Champion from 3000m to Marathon (first to have titles in track, road, and trail)

2010 USATF Indoor Track 3000m Champion

2012 USATF Road 20k National Champion

2012 Marathon Debut at Chicago in 2:27:17, 1st American, 6th Overall

2016 USATF Trail 1/2 Marathon National Champion

2017 USATF Trail Marathon National Champion

2017 Sub-Ultra Trail Runner of the Year
Sometimes, injuries and setbacks can knock you onto the path that you never expected and end up being the correct one for you.
I came back to run in the Olympic trials in February and got third at the Honolulu Marathon last December. I broke three world records this summer on the treadmill at age 38. It was live-streamed!
This longevity is all thanks to an extensive recovery routine as a crucial element of my training. That is also the inspiration behind my facility here in Bend.
Finding Myself in Bend, Oregon
After living at the Olympic Training Center for six months and recovering from my Achilles surgery in 2012, I moved to Bend.
I had been to the area several times for events when I was sponsored by Nike, and something about it just felt like home to me.
Bend is a very health-centric town that is open to new methods and ways of thinking about fitness and wellness. It felt like the perfect place to fulfill my life-long dream of opening an integrated healthcare and fitness center; Recharge Sport.
That's why we have such a variety of resources at Recharge. I'm really proud of it!
You can use the services individually or as a full-service facility. We have acupuncture, chiropractic services, nutrition analysis, sports massage, physical therapy, personal training… the works! Right now, we are offering some online workouts on our site and socially-distanced coaching.
There are a lot of knowledgeable people out there, it's just about finding them. Bend has more resources than most. We're a very active town because we have access to so many incredible outdoor activities.
We have skiing, mountain biking, running on the trails, or doing that epic hike up South Sister.
One of my clients just did it for the first time at age 55!
That is the type of thing that is super exciting to me. How people in Bend prioritize wellness. That's why I'm here, and I love it.
Related: Can CBD get you high: How I Stay Active With CBD?
My Experience with Ablis CBD
Jim and Max had just started Ablis when Max was strength training with me at my facility in town.
I've known Jim for a long time, and they had already given me some samples that I loved. I love how the Ablis topicals smell, that they're non-tacky, don't leave any residue, and that they pack 500 mg of CBD in each bottle.
I also love their sparkling beverages. Max actually delivered some to me in a snowstorm after I broke my leg!
Ablis has been making beverages for 25 years and they use the highest-quality ingredients. That's why I trust them and their products. I'm excited to try whatever they come up with next!
Keep Reading: The Best Hikes Near Bend