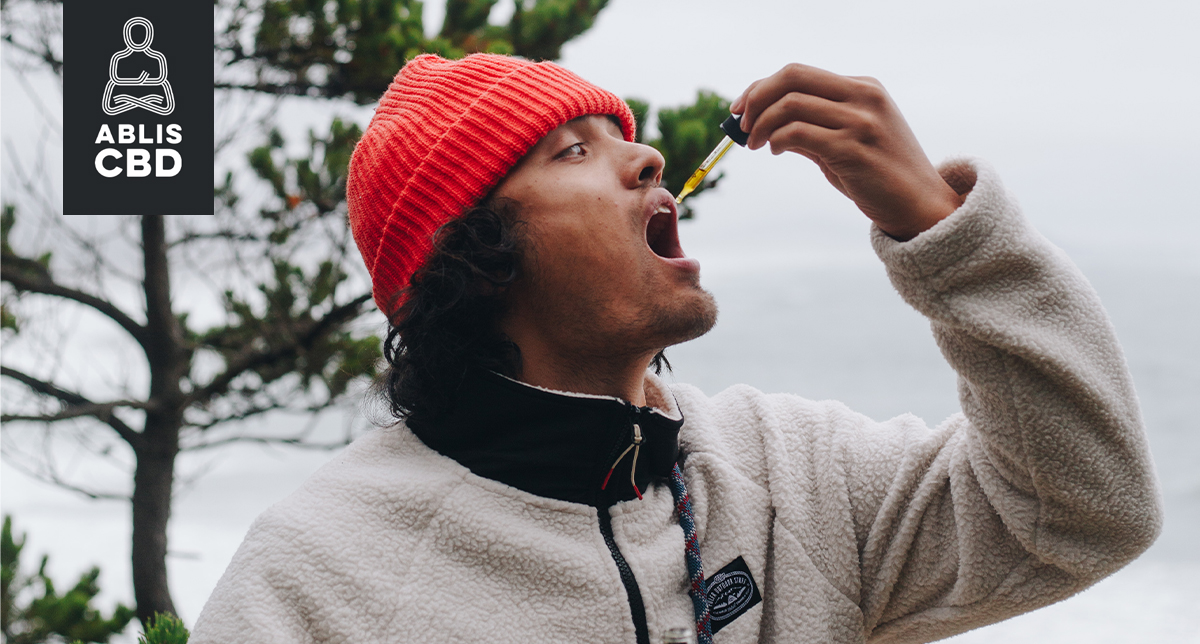 The Ultimate Gift Guide For CBD Lovers (and Newbies)
Give relaxation and calm to whoever needs it most with this gift guide for CBD lovers! We all need a little more chill in our lives as the holiday season approaches. So if it's coming down to the wire and you have yet to check off your shopping list, no stress. There's something for everyone at Ablis.
For The Last-Minute Shopper: Cranberry Blood Orange
Likes: Deals on Christmas socks, rummaging through the bargain bin, not making lists.
The last-minute shopper is a special kind of person. Fueled by the pressure of a looming deadline, pulling off the impossible is in their DNA. Christmas Eve is their Super Bowl. They have plenty of trade secrets they will go to the grave with for how they managed to pull it off, yet again. For them, Christmas shopping is an adrenaline sport, and they like it that way.
Come Christmas morning; they'll need a pick-me-up stronger than the hot chocolate they were guzzling during midnight gift wrapping. Enter Cranberry Blood Orange CBD drinks. The perfect balance of sweet and crisp will have this procrastinator feeling as fresh as the 8 hours of sleep they did not get.
For The Ultimate Ski Bum: Ablis Neck Gaiter + Hoodie
Likes: Refreshing the powder forecast hourly, escaping small talk, and bragging rights for the season's first run.
There's always one. It's Christmas Eve, and they're obsessively checking their phone for the powder forecast. So keep them bundled on the mountain with a superfly Ablis-branded neck gaiter and hoodie for Christmas. Keep it classy and help them earn style points while flying past all the out-of-towners on the slopes.
For The Biohacker On Your List: Ablis Muscle Rub
Likes: Cold plunging, biohacking, and a really good dare.
You know the type: blending fancy health elixirs into their morning coffee. Jumping into frozen lakes in the dead of winter. Pamper the Wim Hof wannabe in your life with Ablis muscle rub.
Our muscle rub isn't only our most popular topical, it's also THE gift for someone on the move. Formulated with 500 mg of CBD and 23 essential oils, this high-quality rub is equally perfect for the gym or the summit.
For The New Year's Eve Party Animal: MCT Oil Squeeze Packs
Likes: Any place with a disco ball, buying the next round, practical jokes.
Help your party-animal soldier on without the Red Bull. MCT Oil squeeze packs will save the day for the one on your list who's always down for a good time.
These single-use packs make a handy stocking stuffer and are meant to dole out to friends on the go, which is perfect for your party-going friend.
Give them a shot of MCT oil in their morning coffee (especially if they've only had a sugar cookie for breakfast). With so much keto-friendly brain energy, they'll be sure to make it to last call.
For The Holiday Out-Of-Towner: Lemon Ginger Shooter
Likes: Christmas mugs, sleeping in, helping with the cookie baking.
Traveling during the holidays is already a bit, shall we say, stressful? And it's not fun when you get to your destination feeling run down. However, the refreshing zing of ginger, lemon, and pure hemp CBD isolate will help give your traveling pal a boost. So slip this in their stocking for a pick-me-up that keeps them fueled for baking their world-famous cinnamon rolls.
Give The Gift Of CBD To Make The Most Of Your Holidays
Our Ablis annual holiday 20% off sale is still rolling! Stock up on essentials: three for you and one for a friend. At least, that's how we do the counting. Need some fun CBD cocktail recipes for hosting Apres-Skis? We've got you covered with some truly unique, zingy flavors sure to make a CBD fan out of everyone. Now get out there and crush your Christmas list.